Paradise wanted
A production of theater.prekariat in coproduction with Schauspiel Stuttgart
In Paradise wanted we start with people who meet here and now, at a place, let's call it Stuttgart. Refugees from different African and Arabic countries and migrant labourers from Asia and Latin America meet, in the context of a creative process, people who have grown up in the protection of Europe and still dream of a better, paradisiac world: equality of opportunity, straightforward and sustainable economic structures beyond exploitation and a respectful global cooperation. They and their life experiences are the starting point of our investigation. The following are our leading questions:
Which hopes, dreams and expectations are linked with the paradise Europe? How does it look like in the actual life? How do we Europeans vice versa try to protect the stronghold of our Garden of Eden? In what kind of society of tolerance but also security do we want to live in the future? What are we afraid of?
A heterotopic, utopic place is composed of the stories, descriptions and answers of the participants: the wanted paradise.
Team
Artistic Director: Adelheid Schulz
Dramaturgy: Anna Haas
Choreography: Nicki Liszta und Isabelle von Gatterburg
Stage design and setting: Mona Mahall, Asli Serbest, Vanessa Sgarra
Management of the workshops in Fine Art: Victoria Turnbull
Assistant Director: Doris Lindner
Production Management: Felix Heimbach
Performers: Gari Avetisov, Mohammad Bakr, Pia Becker, Sonja Eberhardt, Kerstin Eckart, Barbrah Fry, Laura Galeano, Hasan Hasan, Marie Launay, Jay Modi, Feriz Redjepovski, Jacob von Römer, Kerstin Steglich, Michael Wörner
Try-Out I

2 December 2017, 2 and 5 pm
Meeting room, Breitscheidstr. 2e,
70174 Stuttgart
Entrance free

Lecture performance in the newly opened meeting room concerning imaginations of paradise and colonial resp. neoliberal economic politics

Director: Adelheid Schulz and ensemble
Try-Out II

10 March 2018, 6 pm
Schauspiel Stuttgart, stage location Nord
Löwentorstr. 68, 70376 Stuttgart
Entrance free

In the second try-out, we pose the question 'How does one build paradise?'. In the context of four workshops under the instruction of the fine artist Victoria Turnbull, the ensemble has produced drawings, models, schemes and maps, on which the ideas referring to paradise have been reflected. These results will be presented as an exposition, where one can read them, hear them and look at them. Subsequent to the private view there will be an interview, staged by Adelheid Schulz, as a second part. In this interview, the ensemble would interrogate the audience about their imaginations of paradise.
Try Out III

9 June 2018, between 5 and 6 p.m.
in front of Schauspiel Stuttgart
Premiere

30 June 2018, 8 p.m.
Züblin car park, Lazarettstraße 5, Stuttgart
Tickets: 6 € at Schauspiel Stuttgart
Additional performances: 1, 7, and 8 July, 8 p.m.

Paradise wanted mirrors the participants' contemporary ideas of paradise and utopia with historical documentary material from the colonial era and the time of the great emigration wave from Europe in the 19th century.

The top floor of the Züblin car park turns into a boat deck, on which performers and audience members cruise through paradisiacal heterotopias together.
Kindly supported by Parkservice Hübner and Ebene 0.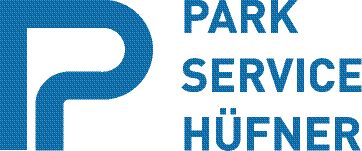 Sponsors
Paradise wanted is sponsered by:
Landesverband Freie Tanz- und Theaterschaffende Baden-Württemberg e. V. with funds from the Baden-Württemberg Department of Science, Research and Arts
City of Stuttgart – Office for cultural activities

Landesverband Freie Tanz- und
Theaterschaffende
Baden-Württemberg e.V.